Sukothai Old City
There is a wide range of interesting activities to do in and around Legendha Sukhothai. Bicycle / Tricycle riding on dedicated cycle paths around the majestic ruins, temples and palaces is one of the most fascinating activity for you to experience. While riding and witnessing the sprawling remains of the kingdom's once great capital Sukhothai, you will see Thai community and lifestyle inherited from ancient Sukhothai. The list below shows some of many activities you can enjoy with while staying with Legendha Sukhothai resort.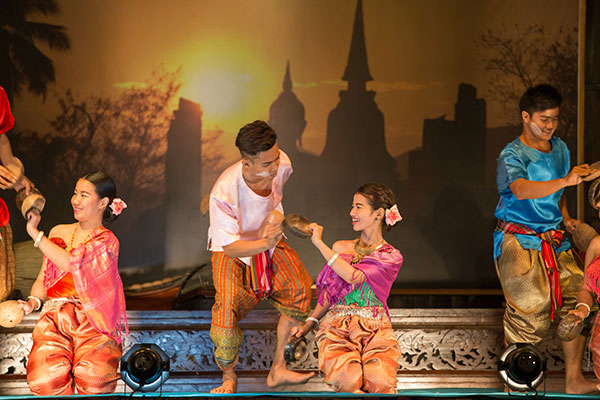 Thai Classical Themed Dance Show
Every evening Legendha Sukhothai resort is proud to present you authentic Thai cultural show in an open-air theatre next to our Nam Khang's Thai restaurant. The show is totally FREE to all our guests as part of our CSR program with the Thai Cultural Dance School in Sukhothai. All the dancers are Sukhothai's local students. We support the locals by providing them a stage to perform what they have learnt in the cultural school. You will witness the student's performance with the high level of professionalism.
Thai traditional dancing (Thai: รำไทย Ram thai) is the main dramatic art form of Thailand in gorgeous Thai costumes that always catch audience's attention. Thai dance, like many forms of traditional Asian dance, can be divided into two major categories that correspond roughly to the high art (classical dance) and low art (folk dance) distinction.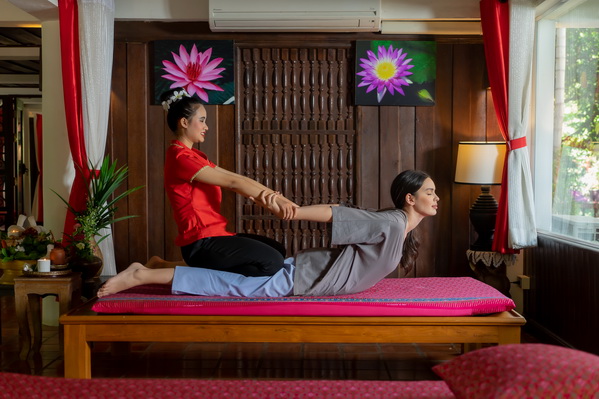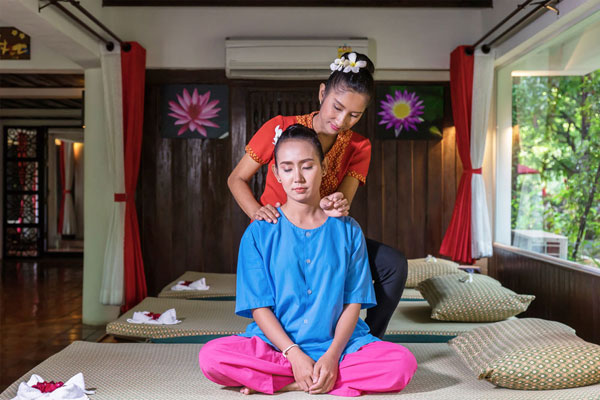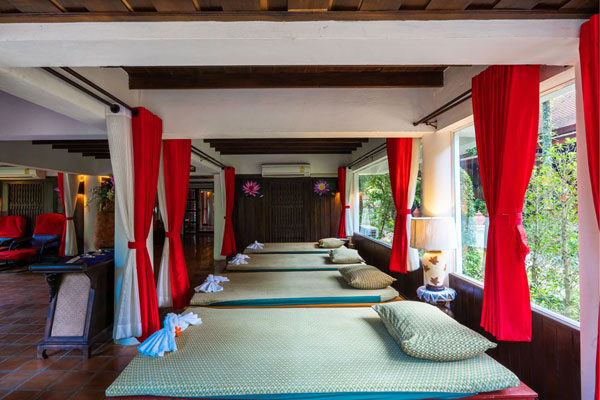 THAI TRADITIONAL MASSAGE BY MAE RAMPAN CANAL
Traditional Thai massage is perhaps the most well-known body revitalization treatment. With the Thai ancient techniques, Thai Traditional Massage becomes a tradition of medical practice.
Unlike Western massage styles, Thai massage aims to increase blood circulations across the body by pressing on energy points. It is believed and proved that it helps promoting entire internal health and muscular flexibility. Treatment often begins with the feet and gradually moves upwards towards the head. Elbows and knees are also used to execute certain manipulations.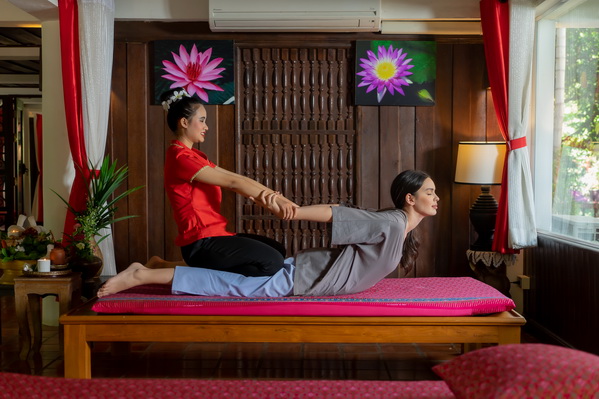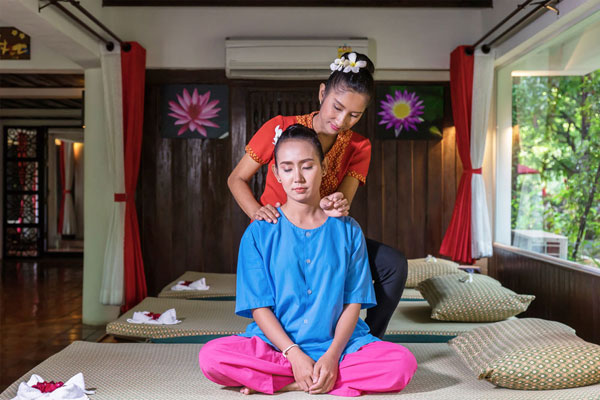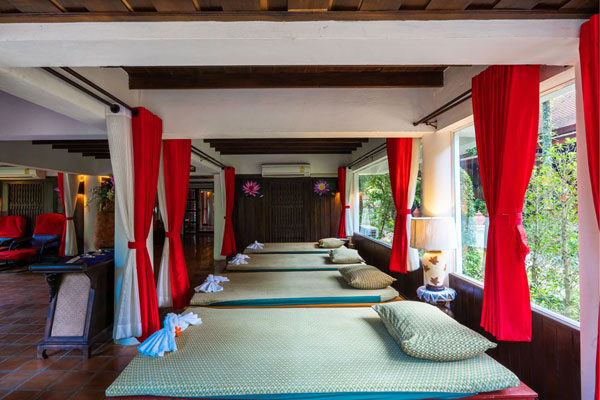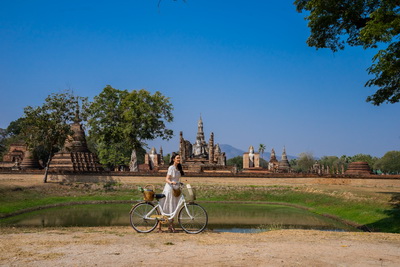 CYCLING & BIKING
Cycling or Biking in Sukhothai is recommended to all hotel guests. Biking in Sukhothai is safe and fun. It is an easy biking route from Legendha Sukhothai to Sukhothai Historical Park. Since this Thailand UNESCO World Heritage area is vast, using bicycles seem to be an appropriate and enjoyable way to visit the ancient temples in the heritage site. Moreover you could take a cyling tour to explore the rural villages and rice paddies at your own pace.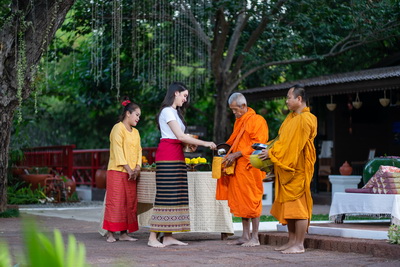 Almsgiving at Legendha
Alms or almsgiving is the Buddhism practice of giving things or foods for free. The giver absolutely hope nothing in return. It is based upon religious teaching to help people who do not have by giving things we have. Therefore, alms are given by lay people to monks to nurture laic virtue, merit and blessings.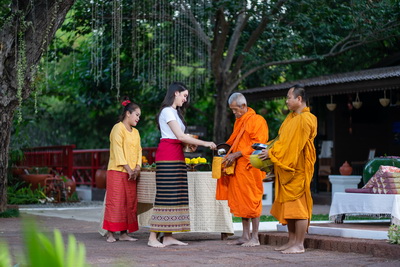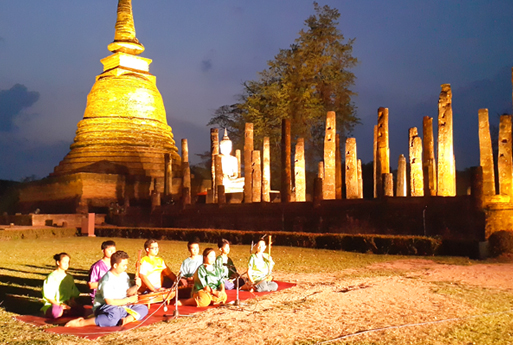 Sukhothai Mini Light & Sound
Sukhothai Mini Light & Sound (son et lumiere) show at Sa Si Temple in Sukhothai Historical Park is held every first Friday of each month at 7:00 p.m. The performance is about the history and prosperity of the Sukhothai Kingdom. The ancient temple, Wat Sa Si, forms the backdrop of the show. There is no admission fee to see this show.

Just before or after the show, you may enjoy Pasan Market, the local market next to Sa Sri temple. It is a local walking street market that replicates the old time of Sukhothai. There are a various kind of traditional drinks or snacks that are rare to find nowadays. Schedule show >> Click Here
Thai Cooking Class
Cooking class + fresh flower garland making + palm leaf weaving
Special offer only : 450++ Baht / person (Learn how to cook rice in traditional way, making homemade chili paste, cooking curry) from 17.00 hrs. - 18.00 hrs.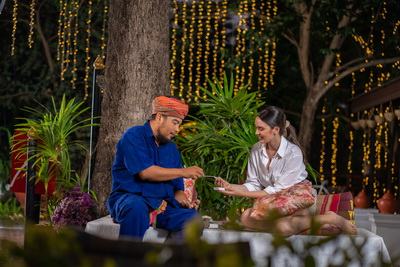 Buddhist votive tablet making
A sacred way of making a buddism amulet in the ancient age of Sukhothai. It is a rare heritage that our resort aim to sustain this tradition which was very important ritual in the Sukhothai era.
Service fee + sourvenir : 350++ baht / person.
(workshop takes 60 minute available from 9.00 hrs.- 18.00 hrs.)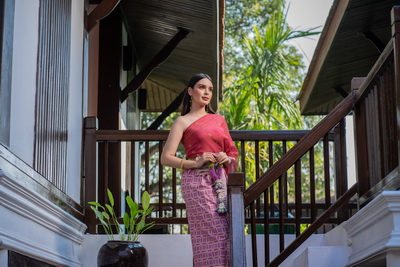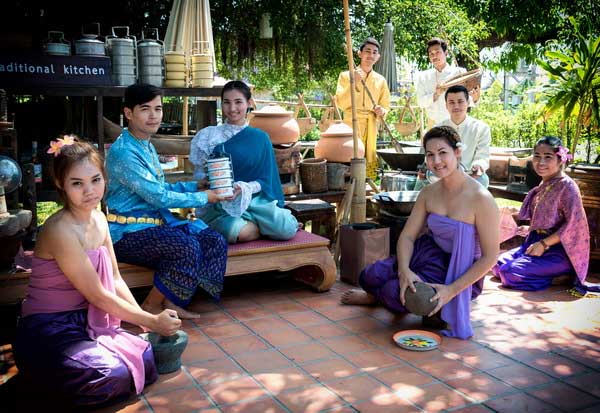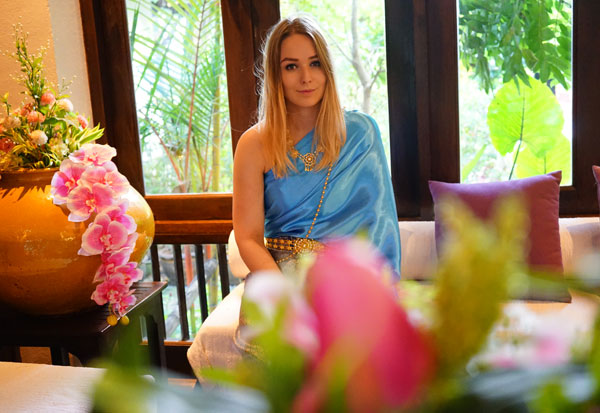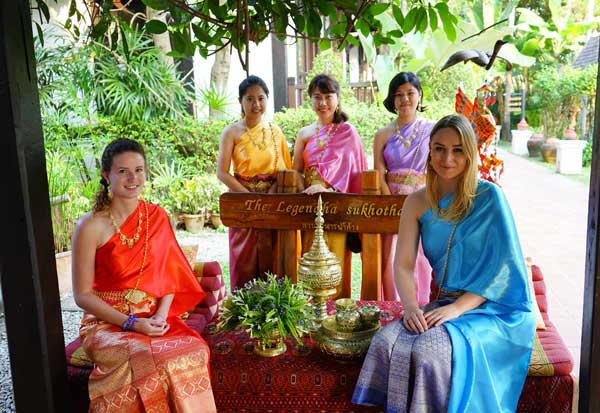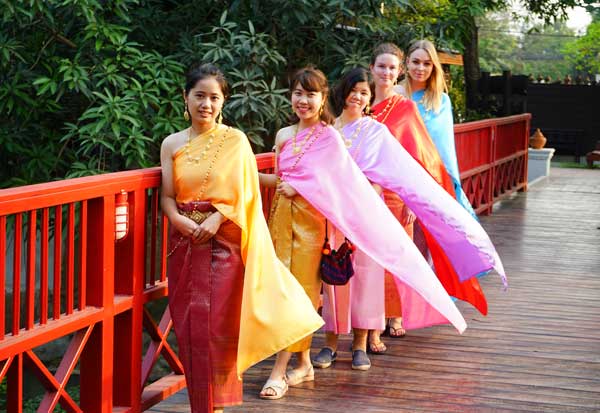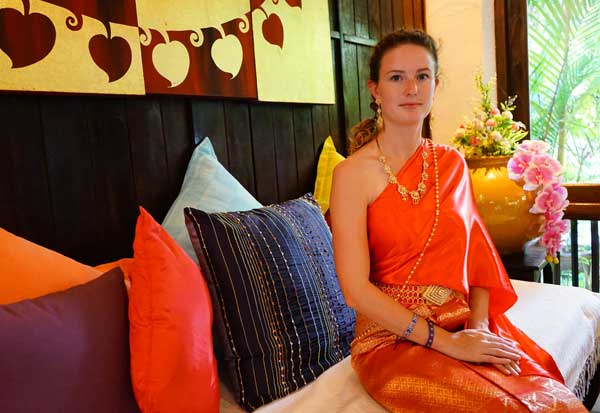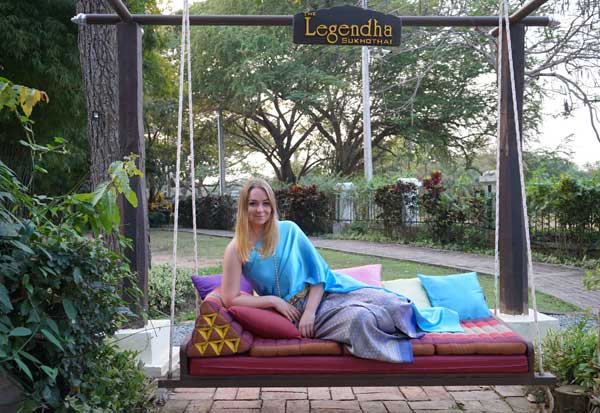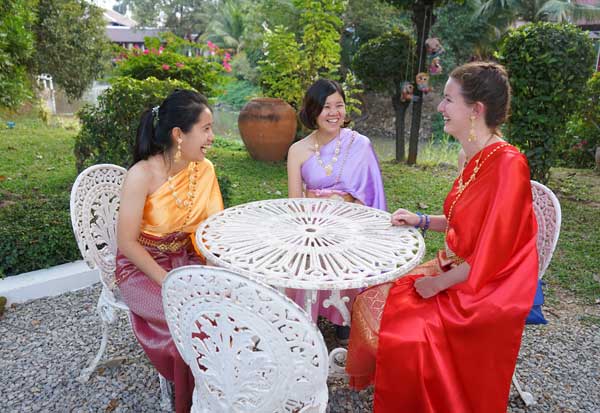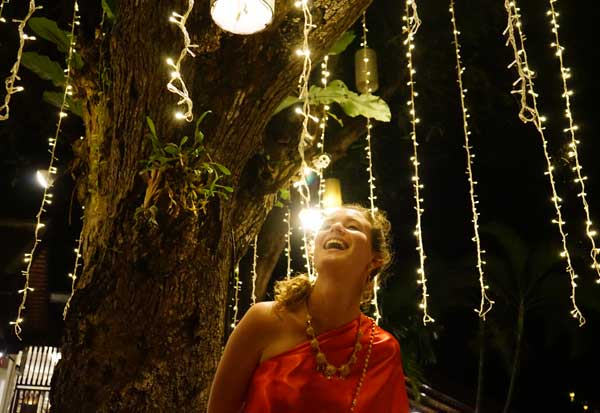 Thai Costume Rental
Rent a traditional Thai dress and experience true authentic Thai culture. The attire is typical Thai and this is a great way to get more insight into the traditions and culture of classic Thailand. We offer these dresses at the resort for rent, for you to enjoy!
Don't miss a chance to discover Thainess at Legendha Sukhothai. Thai Costume rental (09.00 Hrs – 21.00 Hrs.)
• Traditional 400++ Baht / dress (12 hours rental per one costume)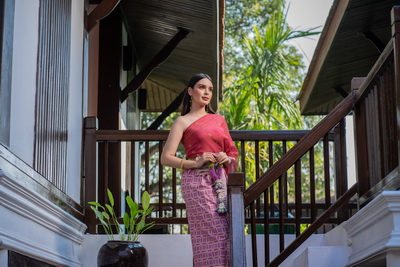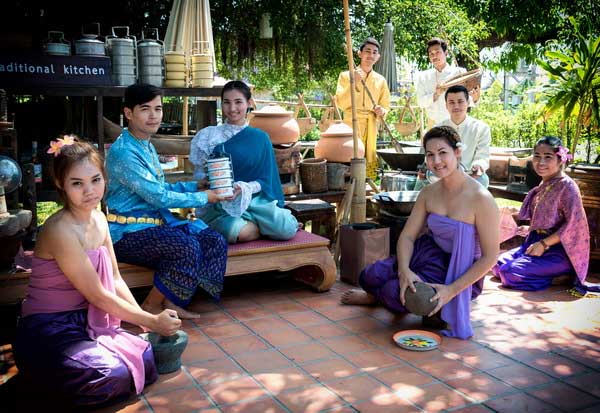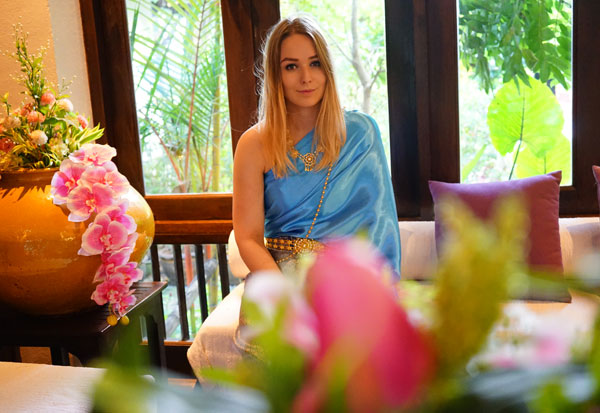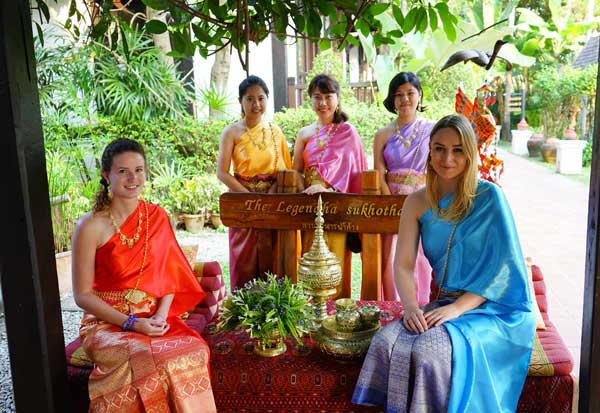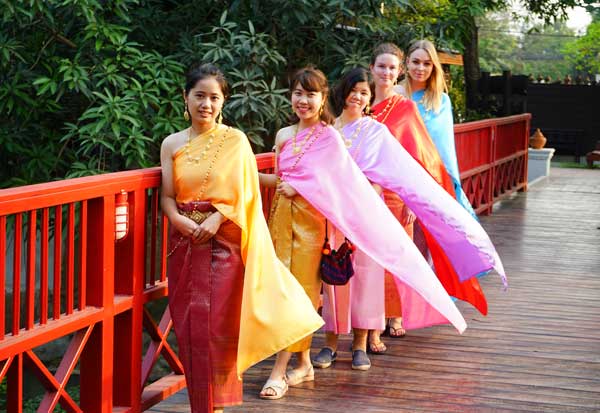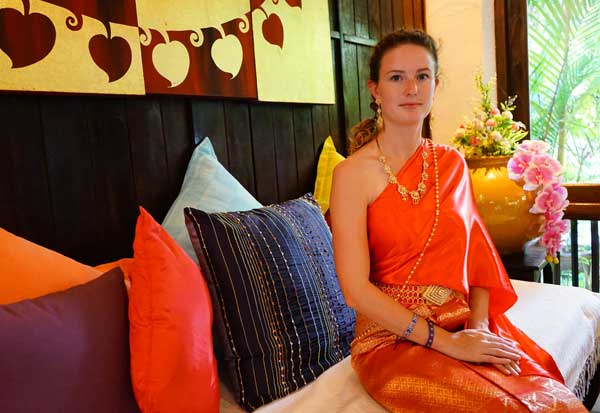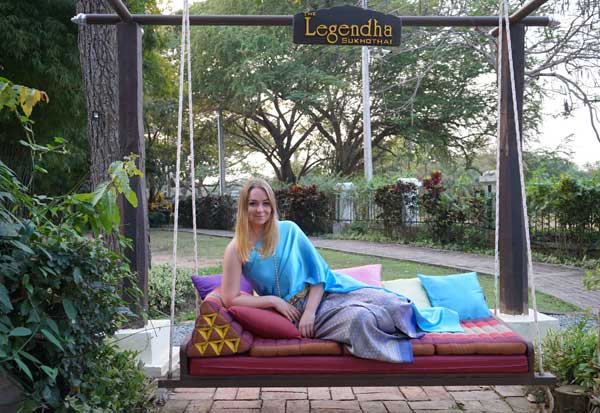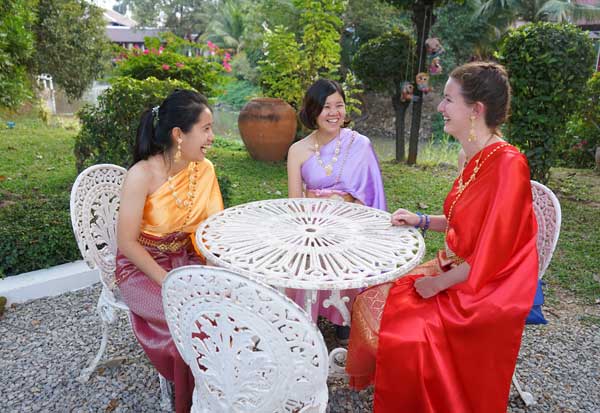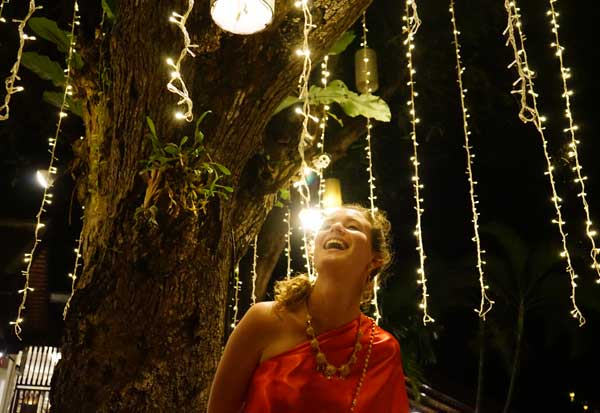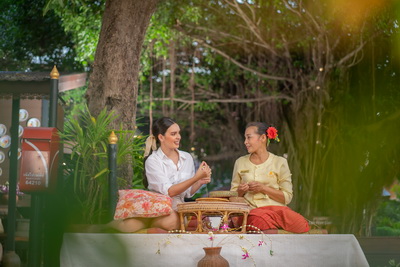 Thai Traditional Routine
Packages
A. Dressing in Thai traditional costume, making a fresh flower garland and weaving a palm leaf .

600++ Baht / person
B. Dressing in Thai traditional costume, making a Buddhist votive tablet, enjoy a cooking class, making a fresh flower garland and weaving a palm leaf .

1,000++ Baht / person